Assessment of Mathematics Instructional Resources (Mirs) In Public Senior High Schools in The Central Region, Ghana
Keywords:
Mathematics Instructional Resources, SHS, Mathematics Education, Availiability, Usage
Abstract
This paper investigated the status quo regarding the availability and usage of Mathematics Instructional Resources-(MIRs) for teaching and learning mathematics in the public Senior High Schools (SHSs) in the Central Region of the Republic of Ghana. A descriptive survey research design was used using quantitative and qualitative methodologies. The respondents include 72 mathematics teachers, selected using quota sampling, and 20 storekeepers, selected purposively, from eight (8) public Senior High Schools (SHSs). Two sets of close-ended survey questionnaires and observation schedules were employed. Reliability coefficients of 0.756 and 0.821 were obtained after subjecting the research instruments to vetting and pilot testing. Both descriptive and inferential statistics were employed in analyzing data and testing hypotheses. The results showed that mathematics textbooks, syllabus, teachers' reference books for mathematics, mathematical sets, graphical calculator, and chalk/marker boards were available and adequate in the SHSs, whereas electronic MIRs such as computers, overhead projectors, and interactive whiteboards were not available for teaching and learning of mathematics. It also emerged that teachers utilize MIRs in diverse ways, among others. It is recommended that the Ministry of Education (MoE) in collaboration with other stakeholders in education, must take steps to ensure that the other MIRs are available and adequate in the various SHSs. The implications of this study for research and practice are discussed.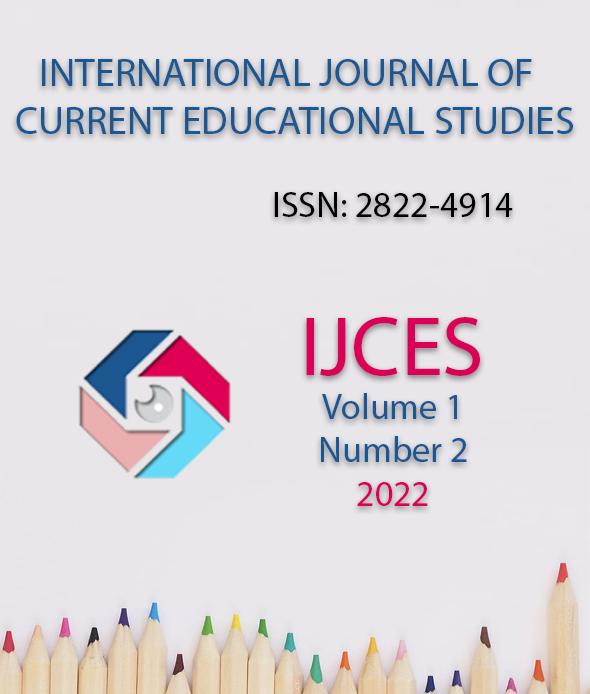 Downloads
How to Cite
Sam, S. E., Eduah, S., & Mensah, J. Y. (2022). Assessment of Mathematics Instructional Resources (Mirs) In Public Senior High Schools in The Central Region, Ghana. International Journal of Current Educational Studies, 1(2), 12–31. Retrieved from https://ijces.net/index.php/ijces/article/view/17
License
Attribution-NonCommercial 4.0 International License (CC BY-NC 4.0)